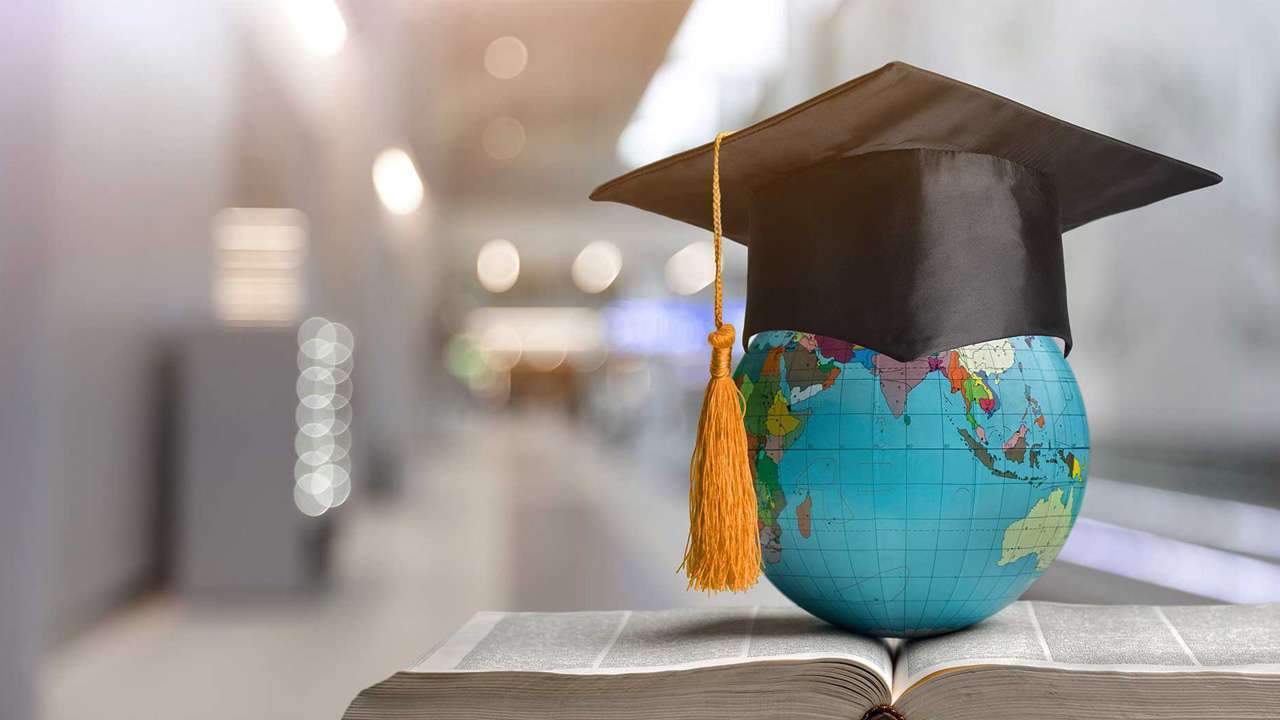 Overview
Medical
Engineering
Management
Law
Hotel Management
Overview
Every Brilliant and Ambitious students are constantly seeking higher studies to have a successful career but everyone do not have a very clear idea of selection of institutions, city, region etc. in relation to job placements, regional opportunities etc. that would assist in growth of their career.
These consultancies offer expertise, advice, and assistance to students and their families in order to navigate the complex and competitive landscape of higher education admissions. The goal is to help students find the best-fit institutions and increase their chances of gaining admission to those institutions
We provide assistance to students with regard to selection of various courses of different disciplines at various level of academic career, selection of institution, information & guidance through the admission procedure & further assistance & guidance for settling down in the institution & city of the student's choice. Our Guidance for course selection includes:
Medical

Engineering

Management

Law

Hotel Management
Medical
Bachelor of Medicine, Bachelor of Surgery, are the two first professional degrees in medicine and surgery awarded upon graduation from medical school by universities in countries that follow the tradition of the United Kingdom. The historical degree nomenclature suggests that they are two separate undergraduate degrees; however, in practice, they are usually treated as one and conferred together, and may also be awarded at graduate-level medical schools. In countries that follow the system in the United States, the equivalent medical degree is awarded as Doctor of Medicine (MD) or Doctor of Osteopathic Medicine (DO). In the province of British Columbia, Canada, osteopathic physicians, who have not completed ACGME residency training are given a limited license- they may not practice primary care obstetrics or surgery.
BAMS or Bachelor of Ayurvedic Medicine is a 5.5 year-long full-time undergraduate course that deals with the integrated concept of modern medical science and traditional medicines, i.e. Ayurveda. The BAMS course equips students with full knowledge of the Ayurveda medicine system that not only cures and prevents an ailment but also reduces the frequency of diseases entering the human body.
BHMS full form is Bachelor in Homeopathic Medicine and Surgery. BHMS course covers the knowledge regarding homeopathic medical system, which involves the treatment of patients with the high dilutions of the homeopathic medicines mainly in liquid and tablet form to enhance body's natural healing system. BHMS course duration is 5 years and 6 months which includes 1 year of rotatory internship after completing the final examination.
The full form of BDS is a Bachelor of Dental Surgery . BDS is India's only authorized and recognized highly qualified dental course. It is a Five-year undergraduate education that empowers students to enter the noble profession of dental science and surgery.
B.U.M.S. (Bachelor of Unani Medicine and Surgery) is an undergraduate degree programme in the field of medical science with specialisation in Unani methods of healing and treatment.
What is Doctor of Medicine (MD)?
Doctor of Medicine or MD Programme is a post-graduate study programme in which students can apply for admission after completing MBBS degree. As per the National Medical Commission (NMC) formerly known as the Medical Council of India (MCI), the course is conducted for a total duration of 3 years in multiple specializations. Only NEET PG Exam qualified students can apply for MD admission in India. NEET PG Counseling is the next part of the MD Admission process after the National Eligibility Cum Entrance Test for post-graduation. They should have to register for it.

What is Master of Surgery (MS)?
Master of Surgery or MS Program is a post-graduate program offered by the Medical colleges in India. MBBS is the minimum academic qualification to get MS admission in India. It is a program specially designed for aspirants who have knowledge and skills in surgical training and interested to get more skilled.
The candidates need to fulfill the NEET PG Eligibility for study the program. Students have to qualify for the National Eligibilitycum entrance test for post-graduation to get MS admission in desired medical college.
Master of Dental Surgery or MDS is a master degree course in Dentistry. Student who have graduated in Dental Science can do this course to get deep understanding of dental issues. MDS course duration is three years. Those who have already completed post graduate diploma recognised by DCI can do this course for two years. MDS degree as recognised by Dental Council of India (DCI) is offered in various specialisations including Prosthodontics and Crown & Bridge, Periodontology, Conservative Dentistry and Endodontics, Oral & Maxillofacial Surgery, Orthodontics and Oral Medicine and Radiology.
Mumbai is generally known as CPS. It is an authorised medical organization in Mumbai, promoting postgraduate specialized medical training to meet the shortage of specialist medical Doctors in India. The roots of the institution dated back to the year 1913. This college was empowered in conformity with Royal College of England, and therefore, established as a similar institution to "Royal College of Surgeons in London." The main objective of college is to arrange Post Graduate Medical Training, Research & Advances in the Medical Profession through CPS admissions.CPS Mumbai, is located near to KEM Hospital.
Campus is spanning over an area of 80,000 square Feet. College functions in a five storied building, having various departments, Lecture halls, a spacious Examination halls having capacity to accommodate 500 candidates at once. It was registered in 1913 under the Bombay Society Act of 1860. CPS Mumbai is an autonomous body functioning under various specializations to cater to the needs of Doctor and contribute to the Medical sector in India. It offers Diplomas, fellowship courses and 2 Certificate courses. Currently there are more than 1500+ Doctors are pursuing diploma courses under it. CPS is only the second legalized body after National Board of Educations to provide affiliation to various districts and private medical colleges and hospitals.


Engineering
Engineering is the application of scientific, economic, social, and practical knowledge in order to design, build, maintain, and improve structures, machines, devices, systems, materials and processes. It may encompass using insights to conceive, model and scale an appropriate solution to a problem or objective. The discipline of engineering is extremely broad, and encompasses a range of more specialized fields of engineering, each with a more specific emphasis on particular areas of technology and types of application.
The creative application of scientific principles to design or develop structures, machines, apparatus, or manufacturing processes, or works utilizing them singly or in combination; or to construct or operate the same with full cognizance of their design; or to forecast their behavior under specific operating conditions; all as respects an intended function, economics of operation or safety to life and property.
B.TECH
Bachelor of Technology (BTech) is a professional undergraduate engineering degree programme awarded to candidates after they complete four years of study in the field. Engineering is one of the most popular courses in India and there are many institutes that offer the course to aspiring students.

M.TECH
MTech is a professional postgraduate engineering master degree programme awarded to candidates after completion of two years of study in the discipline of engineering. This degree is predicated in a specific branch of engineering. In India, the ME/MTech degree is offered across various specializations.
Management
BBA stands for Bachelor of Business Administration. It is a Bachelor's Degree course that focuses on management and administration studies. It is an undergraduate level course. BBA is a general management course. Generally, the course doesn't focus on any specific discipline or sub-field within the field of management. It covers all the basic elements of management education. That's why it is labelled as a general management course. This general management course covers basic topics like HR management, organizational behaviour, business communication, management skills, office/organization administration, finance management, business laws, business ethics, accounting, planning, international business, retail management, supply chain management, marketing and operations management.
MBA
Management has emerged as a specialized branch of knowledge. It comprises principles and practices for effective management of organizations. Management has become as very popular field of study Nature and Scope of Management as is evident from the great rush for admission into institutes of Management. Management offers a very rewarding and challenging career. Education in Management contributes to growth and development by promoting internal collaboration between various functions of any organization
Management education is specifically designed to develop the business decision-making skills of managers. Conflicting situations induce the students to take decisions under predetermined criteria. These situations closely resemble business events and are indistinguishable from real life events. For the candidates, the objective of learning is to understand complex business situations and solve problems. They learn to take operative and strategic decisions. Competition enhances their abilities not merely to survive, but also to emerge as leader, for their organizations. A major learning gain is that they learn to cooperate with each other and work in teams. Besides integrating subjects the use of simulation demonstrates the complexity of business in terms of the dynamic interactions between functions, products and markets. The pedagogy of Management education provides an opportunity to test understanding and organize knowledge in a competing environment. This directory attempts to provide insights into the 'management education' disciplines offered by various institutions across India. It also provides information on specialization fields of management education catering to quality education across India in their respective fields of specializations.


Law
L.L.B. or Bachelor of Legislative Law is an undergraduate law course offered by various Indian universities. There are two options to pursue LLB course. One LLB course duration is 3-year for which the minimum eligibility criterion is graduation and the other is the integrated course of 5- year duration for undergraduate students. The course is divided into six semesters in most of the law universities and admission to the same is based on entrance exams like CLAT, LAW CET to name a few.
Hotel Management
Hotel management is an area of the hospitality industry that involves overseeing the operations of a hotel location. When working as a hotel manager, you may manage the operations of a motel, resort or another similar establishment that provides lodging and other services for guests